Double Row Bearing Pulley Replacement Kit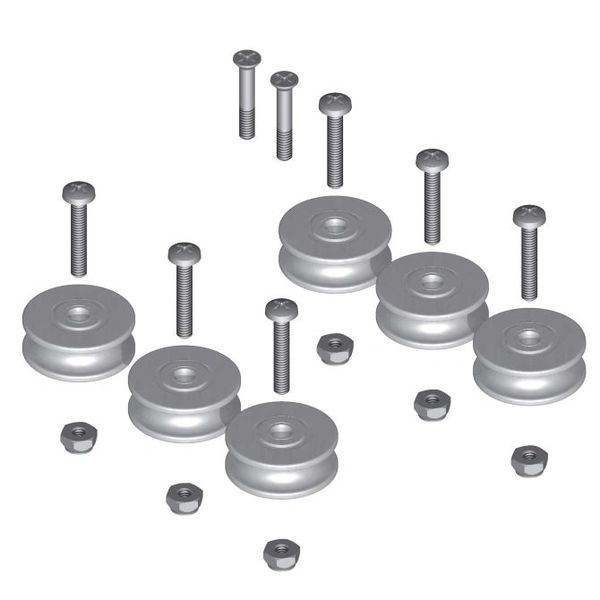 Double Row Bearing Pulley Replacement Kit
Pulley Replacement Kit
Includes six #22202 double row bearing pulleys and mounting fasteners. Use this kit to replace the 6 pulleys on a standard automatic pool cover systems.
Note: some systems will require two #22201 single row bearing pulleys for track pulley replacement (not included see #22201).
We recommend that all pulleys be replaced anytime a new cover is being installed.